DONUT SERIES
Donut Series include all the donut machines of ours.There are semi-automatic donut machines and automatic donut production lines.They suitable for cake donut and yeast donut.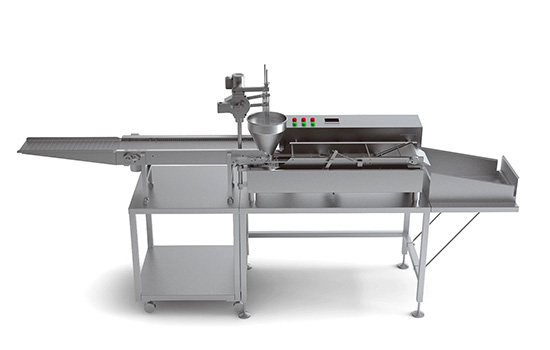 MD100+ Automatic Polytype Donut Machine
This donut machine supports making different types donuts. It used electric, all body use 304 stainless steel material.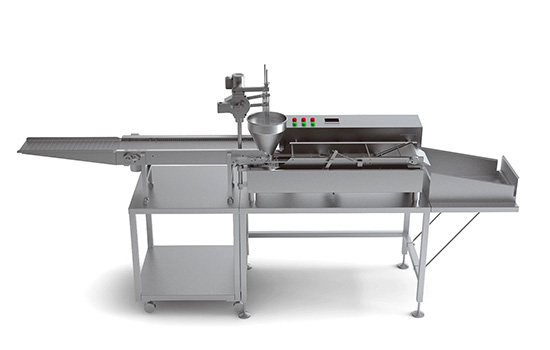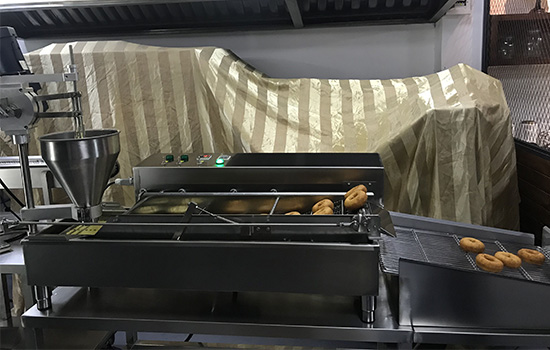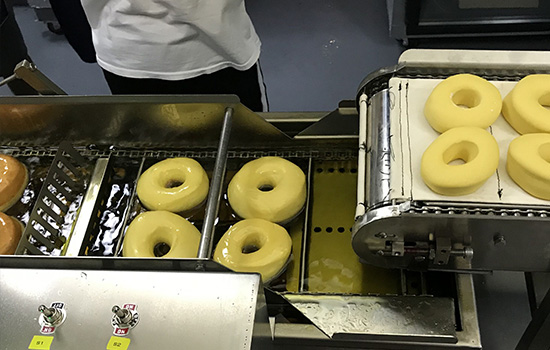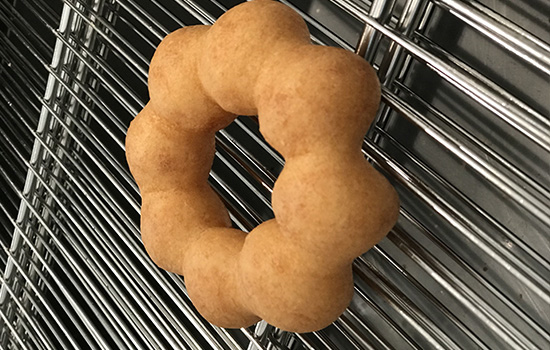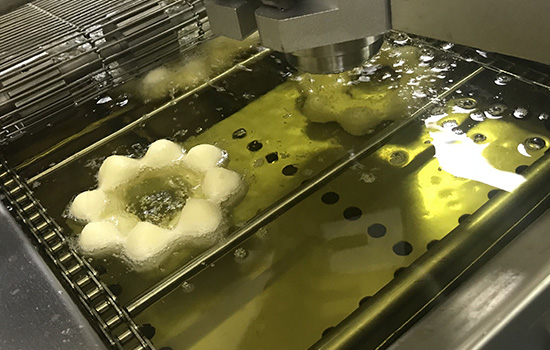 REQUEST QUOTATION
Item

Cake Donut

Yeast Donut

Ring donut/Old Fashion Donut/Cruller Donut

Krinkle Donut

Frying time

90s

180s

90s

Capacity

400-450pcs/h

220-225pcs/h

400-450pcs/h

Dimension(L*W*H)

1980*612*1635mm

3220*612*1195mm

Oil Needed

Approx. 30L

Voltage and Frequency

1Ph, 220V, 50Hz

Power

5.7kW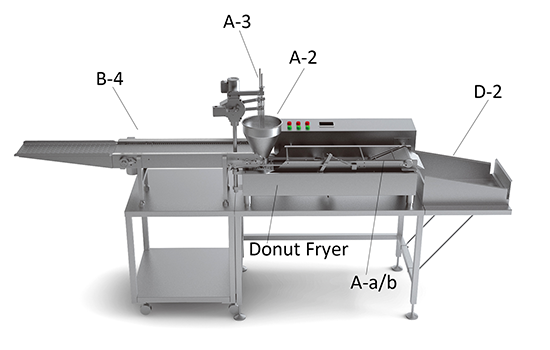 MD100+ Donut Fryer
This fryer is multi-function equipment. Equip with different accessory parts, it can make several kinds of donuts.
CAKE DONUT
(A-a)Turn-over Frying Conveyor
This conveyor is for making donuts which need to be fried on the downside and then will be turned and fried on the other side, such as ring cake donuts, "old fashion"donuts, French Cruller donuts and yeast raised donuts.
(A-b)Deep Frying converyor
The conveyor keeps the whole krinkle donut fried in the oil, ensuring its shape perfectly.
(A-2)Cake Donut Depositor
It is an accessory used to automatically deposit cake donut batter into the fryer, with different plungers can make different kind of donuts.
(A-3)Plungers
There are ring donut, Old Fashion, French Cruller, ball and Pon de ring these shapes of cake donut.
YEAST DONUT
(B-4)Feeding Conveyor
This conveyor is for feeding proofed donuts to the fryer. Put the donuts with proofing cloth on the conveyor, it will take the donuts to the fryer while taking the proofing cloth down to the table.
(D-2)Rack Loader
The rack loader is for loading 400*600mm cooling wire tray to collect donuts after frying.